Millennials grew up drizzling extra virgin olive oil on everything: Their salads, their pasta, their pan-fried salmon.

It all began in mid-'90s when today's twenty- and thirtysomethings were in middle school. Their parents began spotting high-end bottles of olive oil in specialty food stores, which quickly led to more reasonably priced versions in their neighborhood grocer. All of this excitement around what's been called the Mediterranean's liquid gold led to a 73% spike in olive oil sales between 1992 and 1997.

But these days, much of that excitement has fizzled out. Olive oil is now a fixture in most kitchens. And the bottles themselves often look fairly generic, with old-fashioned labels covered in logos and technical details about the oil inside. Some research suggests that many of these brands sell products that are rancid, adulterated with cheaper oils, or contain impurities.

Brightland appears like a ray of sunshine compared to traditional olive oil brands. The new company was founded by Aishwarya Iyer, who has spent her career working at startups. She  partnered with a family-owned California farm that harvests the olives early and mills the oil on-site to create top-grade, highly fragrant extra virgin olive oil at $37 a bottle.

Iyer wanted the bottles to look attractive enough that people would want to display them in their kitchens, rather than hiding them away in the pantry. The powder-coated bottles are designed by the Charleston-based graphic design firm Stitch Design, and the labels feature little pops of color in the form of floating shapes: One flavor, Awake, contains pinks and oranges; another, Alive, features blues and golds.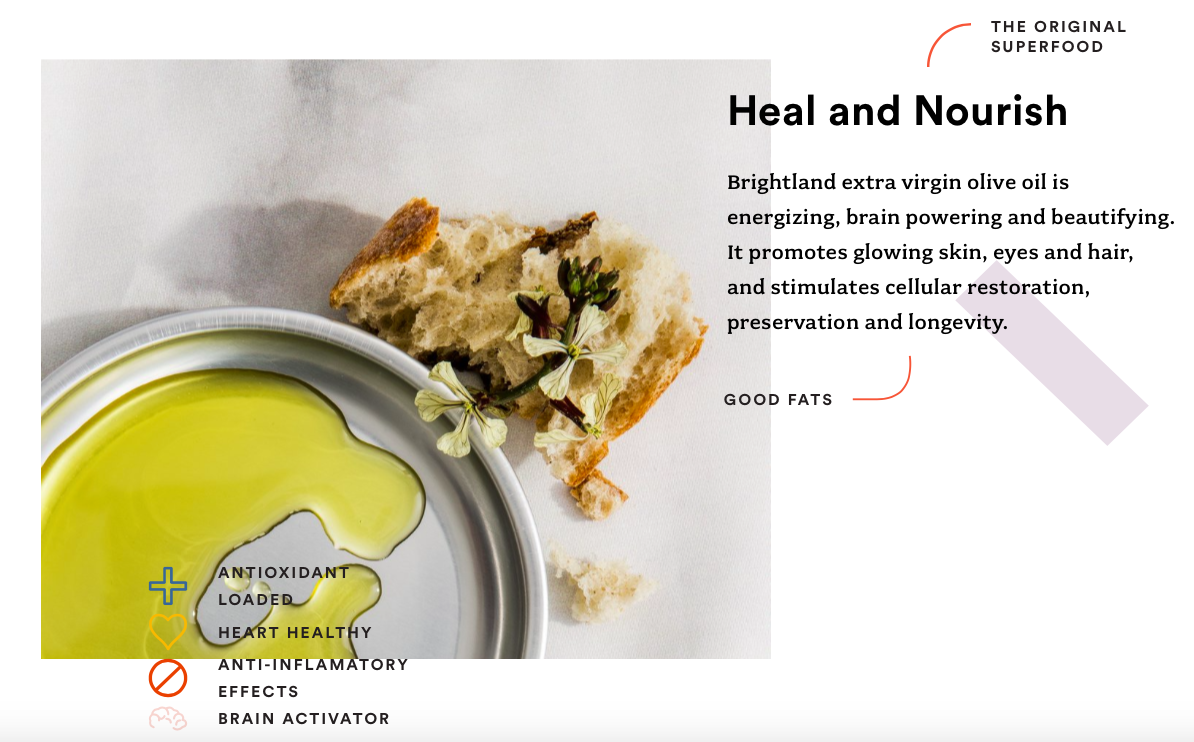 https://brightland.co
Immer über aktuelle Trends und Innovationen informiert