Soupercharge your lunch.
Tio Gazpacho offers a tasty line of chilled soups that are drinkable. Portable. And totally lovable.
They have partnered with world renowned, award-winning restaurateur, Chef José Andrés to bring this Spanish staple to the consumers. Together, they created delicious Tio Gazpacho drinkable soups made from simple all-natural ingredients. Fresh raw organic vegetables, cold pressed olive oil, artisanal vinegars and pure Mediterranean sea salt combine to delight the taste buds with every sip. Is it a soup? A vegetable juice? A smoothie? It is all those things and more.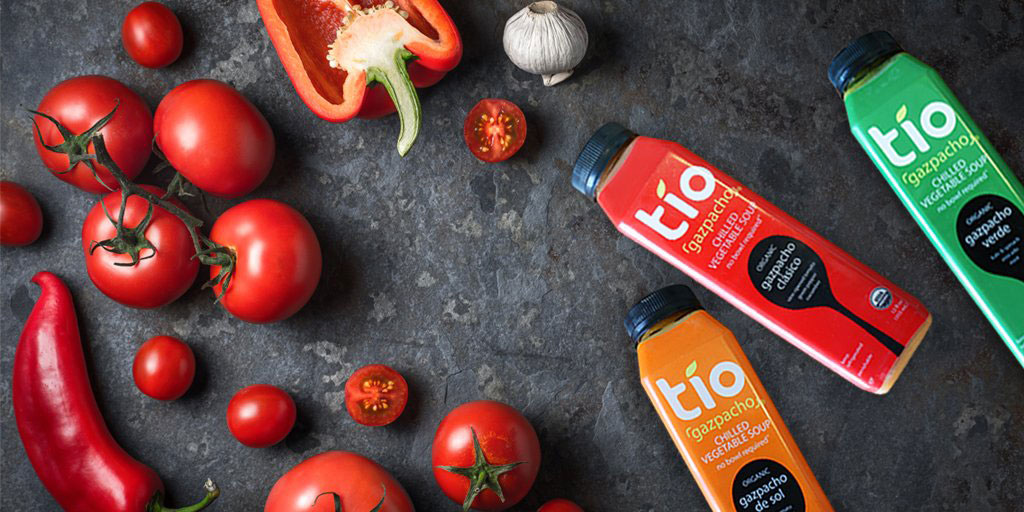 Tio Gazpacho soups are perfect as a meal on-the-go or paired with your favorite dish – available in 5 delicious varieties
Clásico
Tomato with a hint-o sherry vinegar and garlic. This is the soup that started it all.
De Sol
Sweet and bright. A fiesta for your tongue, and everyone is invited.
Verde
Three amigos: Tomato. Avocado. Kale. Spicy and full of flavor.
Rosado
Watermelon in a bottle, and the result is refrescante.
Maíz
Spicy-sweet goodness. You call it corn, we call it Maíz.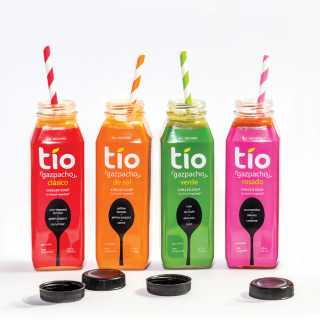 Immer über aktuelle Trends und Innovationen informiert