Billed as the next step in the company's efforts to reduce its PET bottle footprint, PepsiCo today the launch of a new internet-connected water cooler system which will debut in June in select workplaces, universities, and hospitality partners.
As part of PepsiCo's Beyond the Bottle efforts, the new system makes it easier for people to stay hydrated with great-tasting beverages, digitally track their hydration, and help meet the growing consumer demand for more sustainable packaging.
The hydration platform is made up of three components: a beautifully designed hydration dispenser, a companion, user-friendly smartphone app, and a personalized QR code sticker for reusable bottles that allows consumers to be effortlessly recognized by the dispenser.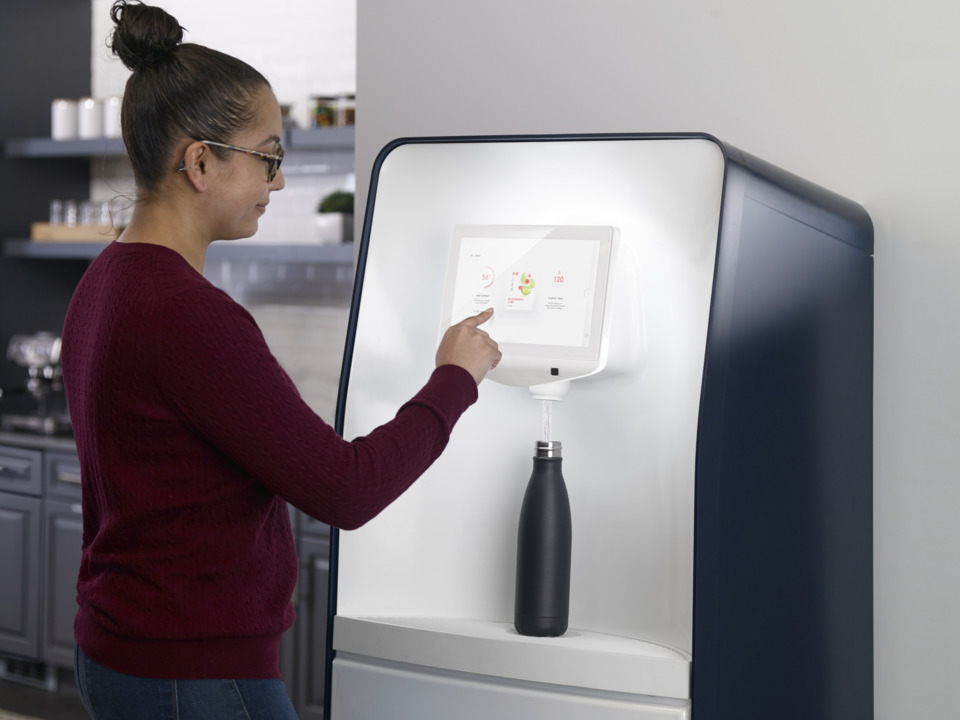 Immer über aktuelle Trends und Innovationen informiert