Atlas Wine Co. launches "The Lab" to push the boundaries of the wine industry by creating innovative beverages, crafted with a natural and sustainable mindset.
In order to anticipate the modern consumer's desires, the Atlas Wine Co's R&D team, led by winemaker Alex Remy and assistant winemaker Kelli Cybulski, is exploring other trendsetting markets for creative ideas that can be applied to wine.
Within the wine industry, there is often a feeling that a heritage of tradition and consistency exempts it from modernizing. A closer look at recent sales shows that while consumers still value tradition, their overall buying habits have changed dramatically. The Atlas Wine Co. Lab's focus is to incorporate new and fresh ideas into wine while still respecting the nature and true potential of all the ingredients.
The Atlas Wine Co. Lab's first experimental round is currently under development and includes
– a hard rosé kombuchathat will appeal to health driven consumers
– a small batch vermouthtargeted towards craft cocktail makers
– a light, aromatic winewhich is both low in alcohol and calories for fitness-minded individuals.
The light wine, now named Oro Bello Light, has already moved from The Atlas Wine Co. Lab's R&D phase into full production phase after highly favorable peer reviews.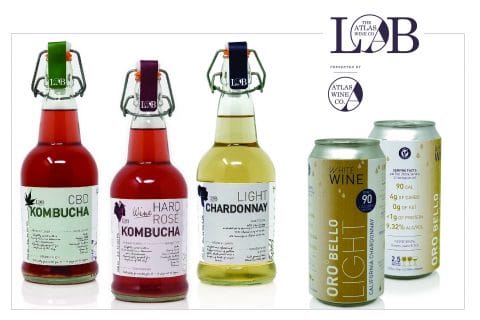 Immer über aktuelle Trends und Innovationen informiert