Ping An Good Doctor Uses AI Technology to Empower a Healthy City
On November 6, China's leading one-stop healthcare ecosystem platform "Ping An Good Doctor" announced that the first commercially operational unmanned clinic in China, which it researched and developed, "One-minute Clinics" has been formally revealed in a scenic area in Wuzhen. It will provide a high-speed, convenient, one-stop shop for medical and healthcare services for nearby residents, visitors to the scenic area and guests of the 2018 World Internet Conference.
The "One-minute Clinics" includes two major functional modules, an "Independent Advisory Room" and an "Smart Medicine Cabinet." The patient need only sit in the "Independent Advisory Room" to be able to speak with a cloud computing doctor. By providing a description of the ailment as well as medical examination, it is possible to obtain a preliminary diagnostic suggestion for the illness. After the medical consultation is over, the patient may, based on the doctor's recommendation, immediately pay and obtain medicine from the nearly "Smart Medicine Cabinet." Presently, "One-minute Clinics" cover more than 100 commonly seen drugs. In regards to drugs that cannot be placed, the user may also purchase online using the Ping An Good Doctor smartphone application and then receive the drug from nearly pharmacies with a "one hour drug delivery" service.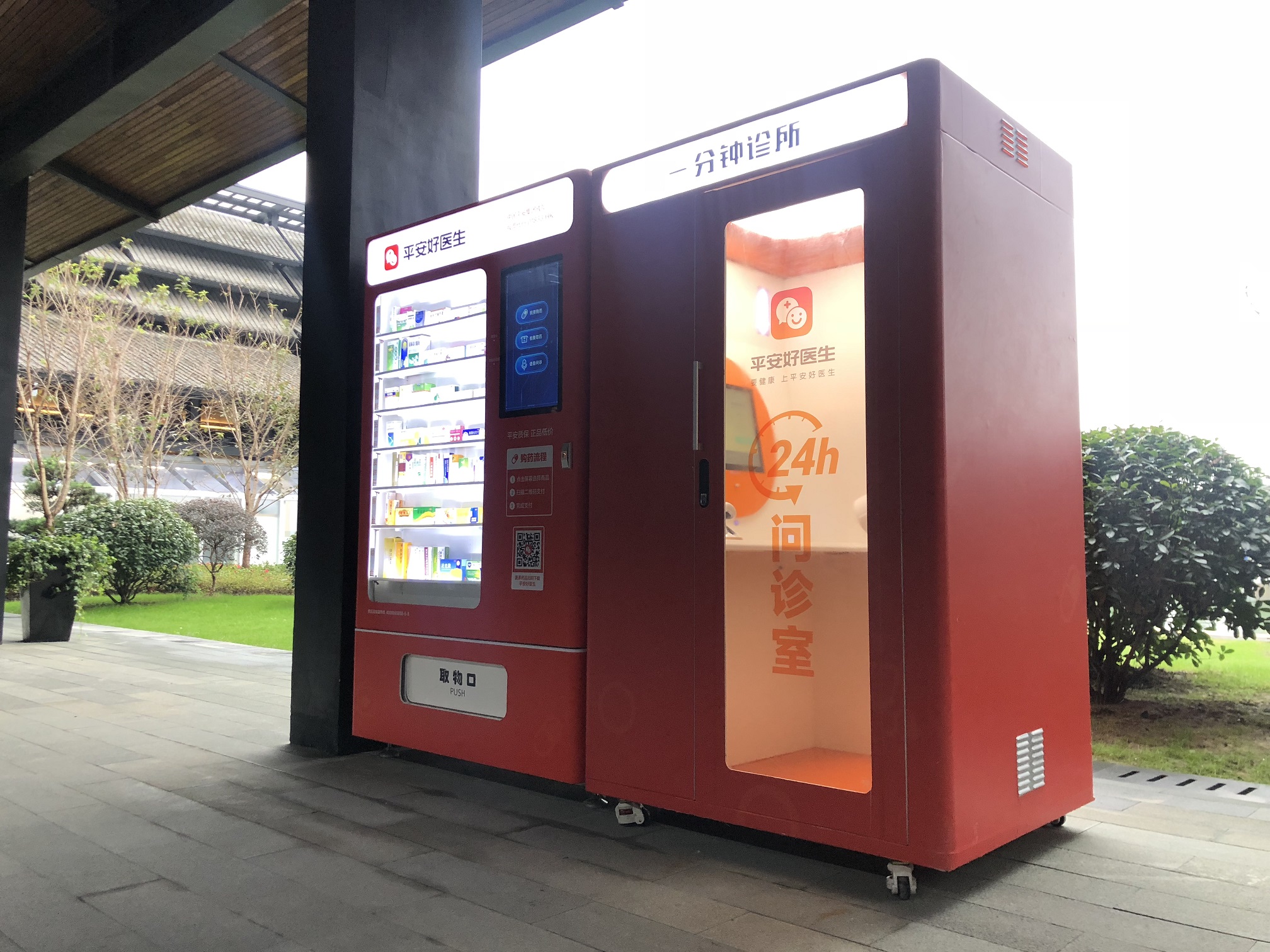 Immer über aktuelle Trends und Innovationen informiert