HelloFresh Launches Retail Product Line.
HelloFresh meal boxes were only available online, with several pop-up store exceptions, but now the Meal kit delivery company has expanded into the retail segment for the first time with the introduction of a meal kit range, initially available from 581 Giant Food and Stop & Shop stores throughout the US.
HelloFresh's retail range will include meal kits which contain ingredients for meals such as peppercorn steak, Mediterranean style chicken and paprika chicken, and each recipe will take less than 30 minutes to cook.
"Our retail line reduces the pressure on grocers to create these meals themselves and easily integrates into growing areas of their business such as online grocery and delivery," said Tobias Hartmann, President for North America at HelloFresh, in a statement.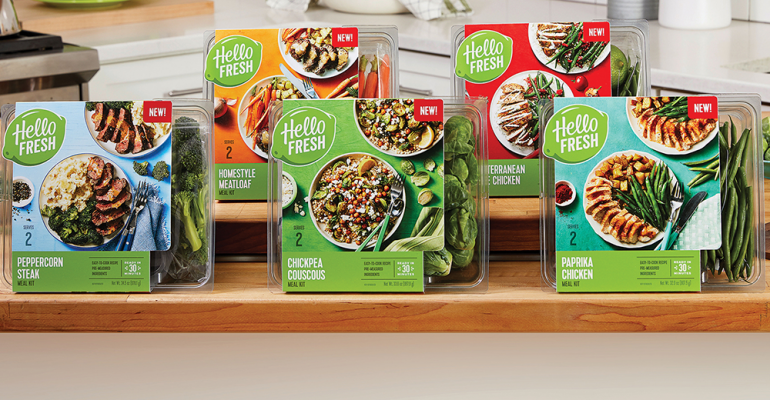 Immer über aktuelle Trends und Innovationen informiert